Bankim Chandra Chattopadhyaya
Abha, 10+2 (Med), Wisdom World School, Kurukshetra, Haryana, India - 136118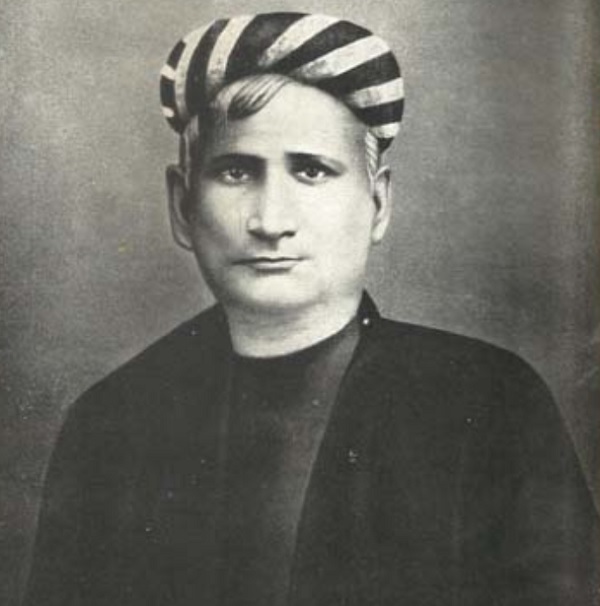 Nationality: British Indian
Known to be: Writer, rationalist thinker, philosopher, journalist
Born: June 27, 1838
Died: April 8, 1894
Bankim Chandra Chattopadhyaya, a great write, rationalist thinker, journalist and philosopher, his call was for complete regeneration of the national culture so that Indians could shrug off the foreign yoke. He was born in June 27, 1838 in Kanthalpara, a small village of West Bengal, into an orthodox Brahmin family to Yadav Chandra Chattopadhyay and Durgadebi. His father was a notable Deputy Collector of Midnapur.
Bankim received the best of education from the Hooghly Mohsin College, which was founded by the famous humanitarian Muhammad Mohsin. He went on for his higher education at the Presidency College and graduated with a Bachelor's Degree in Law in 1857.
He graduated from Presidency College in Arts and later obtained a degree in Law from the University of Calcutta and became Deputy Collector just like his father. He was into government service for thirty two years and was later made the Companion, Order of the Indian Empire (1894). His literary interest was always alive but he discovered it further when he started publishing his Bengali romantic novels. His famous novels include Kapalkundala (1866), Mrinalini (1869), Chandrasekhar (1877), Devi Chaudhurani (1884), Anandmath (1882), etc. He also published a monthly literary magazine called Bangadarshan in which he published novels, stories, humorous sketches, historical essays, informative articles, religious discourses, literary criticisms and reviews. Bankim inspired a number of prominent Indian personalities with his work and ideas - Bipin Chandra Pal decided to start a patriotic journal in 1906, by the name of Vande Mataram, after Bankim's song and Lala Lajpat Rai also published a journal of the same name.
He believed that transformation of the society and evolving of a new national religion could only be possible through education. His hymn 'Bande Mataram' inspired love for the motherland in millions of Indian hearts. He wrote as many as 11 novels and several treaties and assays. He passed away on 8th April 1894.
References
Kalpana Rajaram, 2015, "Personalities Associated with the National Movement," Spectrum's Handbook for General Studies Paper – I; Spectrum Books (P) Ltd., New Delhi; p. 36-40.