Bhavabhuti, Srikantha Nilakantha
Abha, 10+2 (Med), Wisdom World School, Kurukshetra, Haryana, India - 136118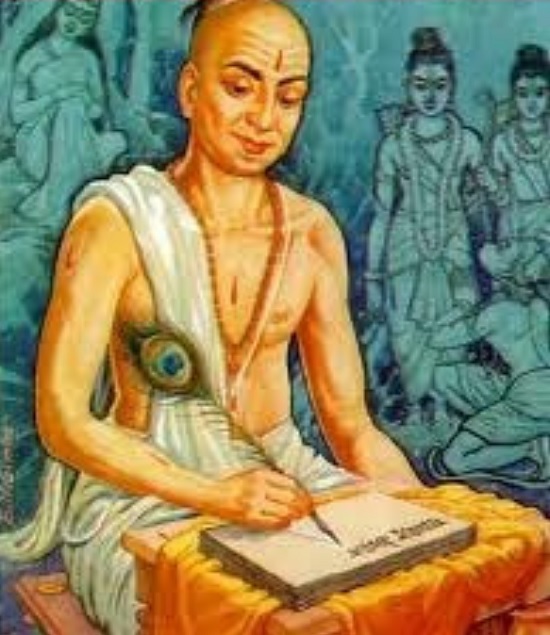 Nationality: Ancient Indian
Known to be: Sanskrit scholar
Survival: Last quarter of 7th or first quarter of 8th century AD.
Bhavabhuti was a legendary figure in Sanskrit literature and his literary works immense popularity till now. Many scholars have varying opinions on the date. It is believed that he survived in last quarter of 7th or first quarter of 8th century. He was born in a learned Brahman family at Padmapura in the Vidharbha region of present day Maharashtra. His father's name was Nilakantha and Jatukarni was his mother. Bhavabhuti disclosed his real name as Srikantha Nilakantha in many places of his literary works. He got his education at Padmapawaya near Gwalior.
Bhavabhuti joined the raoyal court of King Yasho Varman of Kanyakubja (Present day Kannauj). Bhavabhuti earned enormous popularity and respect in Sanskrit literarature by writing three plays - 1. Malatimadhava, 2. Mahaviracharita, and Uttara Ramacharita.
Malatimadhava is a romatic play in 10 acts written in various languages and classical style. In this play, Bhavabhuti unfolds the love story of Marathi. Daughter of a minister in Avanti and Madhava, a young scholar of Ujjayini.
Bhavabhuti's other two plays were based on the life history of Lord Rama. Mahaviracharita is a six act play in which Bhavabhuti presents Lord Rama's victory over Ravana in a very emphatic and flawless style. Uttara Ramacharita is the great evidence of Bhavabhuti's greatness as a dramatist in seven acts. In this play Bhavabhuti unfolds Lord Rama's coronation as Ayodhya King, Sitaji's separation and reunion and other events in a vivid and great style.
Uttara Ramacharita is noted for for its powerful characteristerization, vigorous language and vivid style. In brief, Bhavabhuti was greatest dramatist of Sanskrit after Kalidasa. His popularity and greatness in Sanskrit literature never witnessed a decline till now.
References
Anonymous, "BHAVABHUTI – AN UNNOTICED TALENT," Classical Sanskrit Literature, retrieved on November 28, 2017. [Web Reference]
Bilal D., 2017, "PROMINENT HISTORICAL PERSONALITIES OF INDIA," Pratiyogita Darpan English; September 2017: 101.