Shaheed Udham Singh
Abha, 10+2 (Med), Wisdom World School, Kurukshetra, Haryana, India - 136118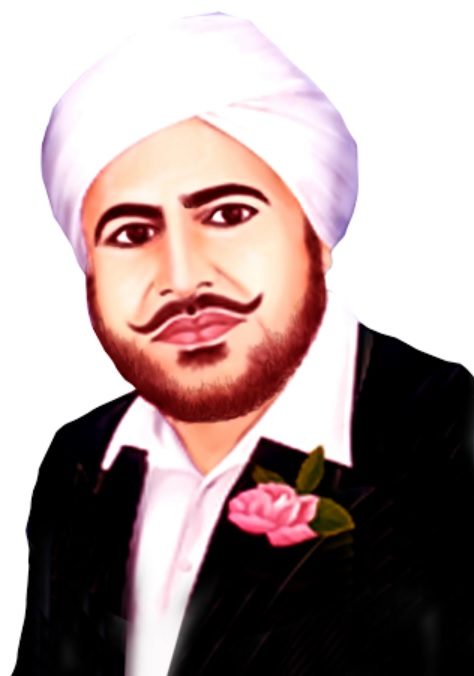 "I did it because I had a grudge against him. He deserved it. He was the real culprit. He wanted to crush the spirit of my people, so I have crushed him. For full 21 years, I have been trying to wreak vengeance. I am happy that I have done the job. I am not scared of death. I am dying for my country. I have seen my people starving in India under the British rule. I have protested against this, it was my duty. What a greater honour could be bestowed on me than death for the sake of my motherland?"
Nationality: British Indian
Known to be: Revolutionary
Born: December 26,1899
Died: July 31, 1940
Udham Singh, a revolutionary from Punjab. He was born on December 26, 1899 at Sunam in Sangrur district of Punjab. After his father's death, He and his elder brother, Mukta Singh, were taken in by the Central Khalsa Orphanage Putlighar in Amritsar. At the orphanage, He was administered the Sikh initiatory rites and received the name of Udham Singh. He passed his matriculation examination in 1918 and left the orphanage in 1919.
On April 10, 1919 a number of freedom fighters were arrested under the Rowlatt Act and more than 20000 people had gathered in the Jallianwallah Bagh of Amritsar to peacefully protest against the arrests and the Rowlatt Act itself. Udham Singh was present in the Jallianwala Bagh, Amritsar on the fateful day of April 13, 1919, when a peaceful assembly of people was fired upon by British, killing at least 1500 people.
It was this very event which made Udham Singh extremely angry and pained, and turned him to the path of revolution.
He avenged Jallianwala Bagh tragedy in March 1940 by killing Punjab Governor Sir Michael O'Dwyer in Caxton Hall in London, the man responsible for the Jallianwala Bagh tragedy, on March 13, 1940. He was arrested and executed on June 12, 1940.
References
Kalpana Rajaram, 2015, "Personalities Associated with the National Movement," Spectrum's Handbook for General Studies Paper – I; Spectrum Books (P) Ltd., New Delhi; p. 36-40.