Swami Vivekananda, Narendranath Dutta
Abha
10+2 (Med), Wisdom World School, Kurukshetra, Haryana, India – 136118
---------------------------------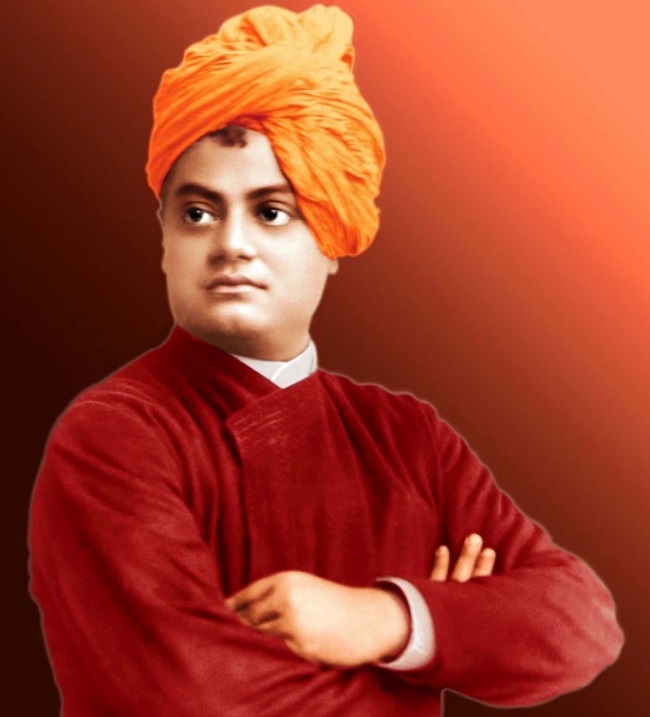 Nationality: British Indian
Known to be: Social reformer, Religious reformer
Born: January 12, 1863 AD
Died: July 4, 1902 AD
Swami Vivekananda was one of the greatest social and religious reformers of Modern India. He presented the Hindu religion in its pure and actual form based on holy books of Hinduism before the world. His real name was Narendranath Dutta. He was born on January 12, 1863 AD in an affluent family in Kolkata. His father's name was Vishwanath Dutta while Bhuvaneshwari Devi was his mother. Swami Vivekananda had deep interest in spiritual and philosophical ideas. He became the disciple of Swami Ramakrishna Paramhansa and got knowledge of Hindu religion from him. Swami Paramhansa was himself a great religious and spiritual figure of his time.
Swami Vivekananda wanted to present Hinduism in its pure form based on its holy scriptures, bringing many reforms in it. He founded the Ramakrishna Mission to serve this noble purpose in 1897 AD. Soon it became the most important socio-religious movement of modern India. Swami Vivekananda was deeply inspired by the teachings of the Vedanta and the Upanishads which became the ideological and philosophical base of the Ramakrishna Mission. Despite being a devout Hindu, Swami Vivekananda recognized the truth in all religions. His firm belief that Krishna, Hari, Rama, Christ and Allah are different names of the same God is also the principle of Mission. Swami Vivekananda envisaged a new culture for the whole world where the materialism of the west and spiritualism of the East were blended into a new harmony to produce happiness and satisfaction for the entire mankind.
Swami Vivekananda presented Hinduism before the world and he travelled to the USA twice for this purpose. He passed away on July 4, 1902. His birthday is celebrated as the National Youth Day (January 12) every year.
Swami Vivekananda participated in the World's Parliament of Religions in 1893 in Chicago. His famous speech in the Parliament made him famous as an 'orator by divine right'.
In November 1894, he founded the Vedanta Society of New York. He established the Ramakrishna Mission on May 1, 1897. Subhash Chandra Bose comments about Swami Vivekananda, "So far as Bengal is concerned, Vivekananda may be regarded as the spiritual father of the modern nationalist movement."
Karma Yoga (1896), Raja Yoga (1896), My Master (1901) and Lectures from Colombo to Almora (1897) are some famous books by Swami Vivekananda.