Badri Cattle, Red Hill Cattle
Registered breed accession number: INDIA_CATTLE_2400_BADRI_03040
Country: India
Home or breeding tract: Uttarakhand (India)
Morphological characteristics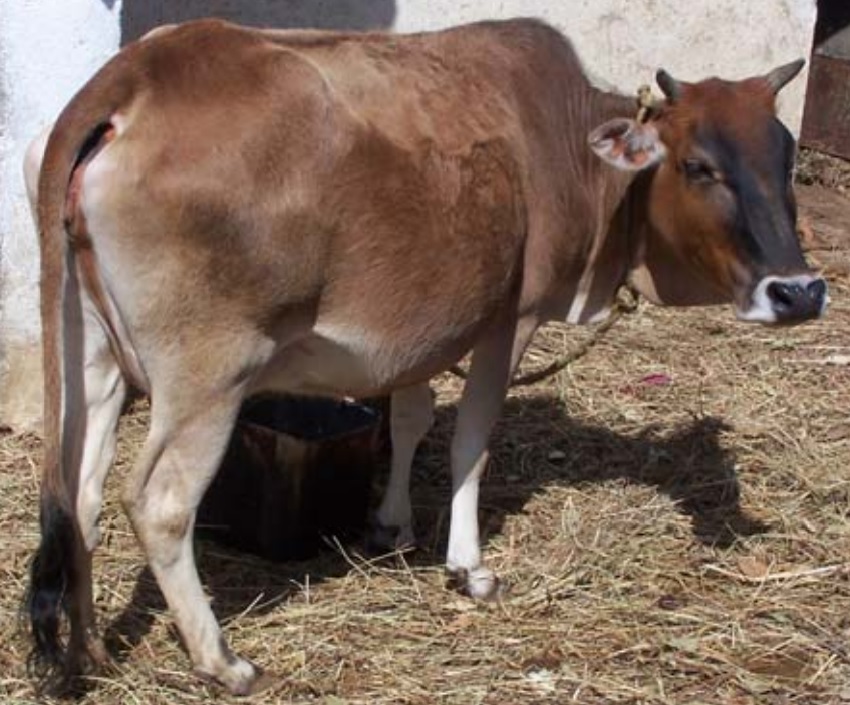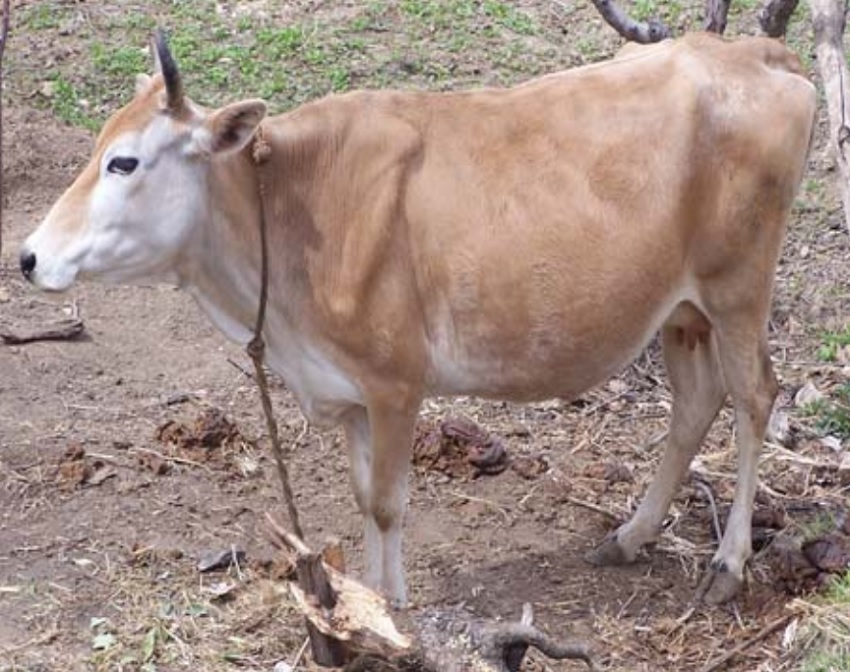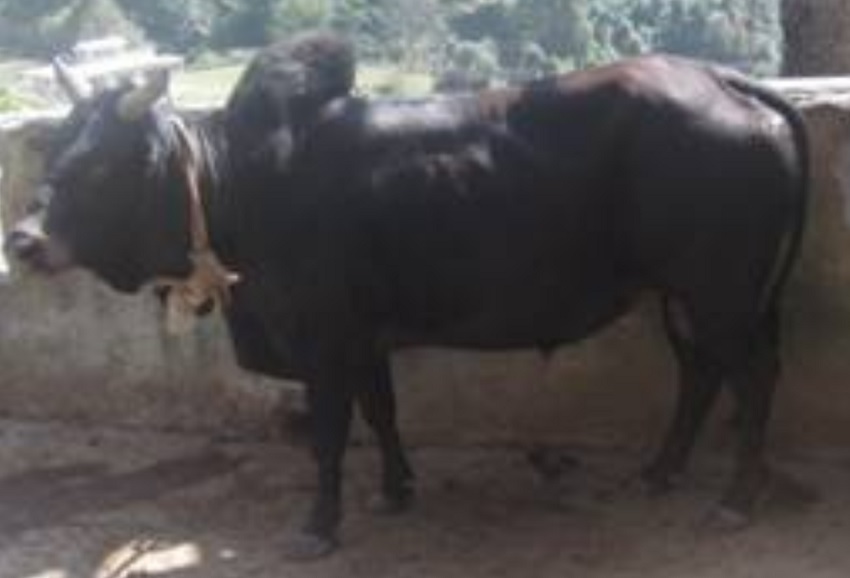 Body: Small sized
Body colour: Red coat colour (Banga et al. 2005) to varied body colours black, brown, red, white or grey (Mohapatra 2017); of which red colour cows are comparatively more in numbers in comparison to others (Chauhan and Prasad 2004).
Eyes: Very bright and alert
Ears: Always erected and show the alertness of the animal
Neck: Wide and small
Horns: Horned
Tail: With black switch
Limbs: Small and straight with hard foot pad and hooves
Udder: Less developed
Morphomtric parameters
Body weight: 200-250 kg
Height at withers: 100.76±5.8 cm
Body length: 103.97±6.3 cm
Tail length: 63.96±5.9 cm
Average heart girth: 137.63±7.1 cm
Paunch girth: 170.84±6.5 cm
Pin bone distance: 15.85 cm
Production traits
Daily milk yield (Kg): Average of 1.0 kg milk production per cow per day
Behaviour: Docile
Remarks: Kept as a grazing animal and is seldom stall fed. Walk easily on heights and valleys in the hilly areas.
References
Banga R.K., et al., 2005, "Red hill cattle is characterized as 'Badri cow'based on physical characters and body measurements," The Indian Cow: The Scientific and Economic Journal; 2(3): 10-14. [Web Reference]
Chauhan R.S. and Prasad R.B., 2004, "Hill cattle and their importance in Uttaranchal," National Symposium on "Conservation and Propagation of Indigenous Breeds of Cattle & Buffaloes" held at Pantnagar (Uttaranchal) on February 26. Vol. 28. No. 2004. 2004. [Web Reference]
Mohapatra T., 2017, Nine New Germplasm of Indigenous Farm Animals Registered as Breeds by ICAR-National Bureau of Animal Genetic Resources, Karnal, Press Information Bureau, Government of India, Ministry of Agriculture & Farmers Welfare [Web Reference]
NBAGR, "REGISTERED BREEDS OF CATTLE," ICAR- National Bureau of Animal Genetic Resources, (NBAGR), Karnal [Web Reference]