Eclipse of Moon
The second and last lunar eclipse of the year 2014 has begun. It is total lunar eclipse with the earth positioned between Sun and Moon, creating a total or full eclipse with a majestic red tint. It started at 03:54 PM and will end at 07:05 PM. The maximum eclipse had been seen at 04;24 PM and the 04:54 PM and penumbra will be left by moon at 07:04 PM.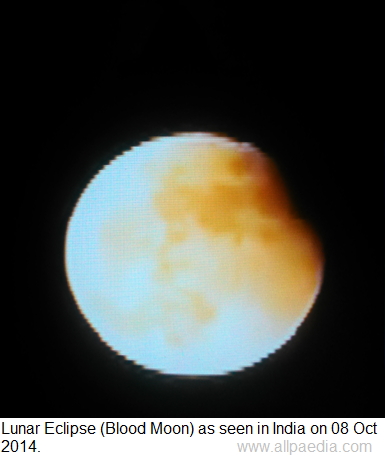 The speculating sight is visible to people in North America, Australia, Western Asia and across the Pacific Ocean. The star gazers in southern are little bit of disappointment as they are witnessing the last stage of eclipse.
Although it is a full moon eclipse, however, it is partially visible in some parts of Indian subcontinent for a short period towards the end of eclipse.
The full moon eclipse happens when the moon is completely covered under the shadow of earth. Instead of reflecting Sun light, the shadow covered moon reflects red light around the atmosphere. The eclipse of moon of the year 2014 happened on 15th April.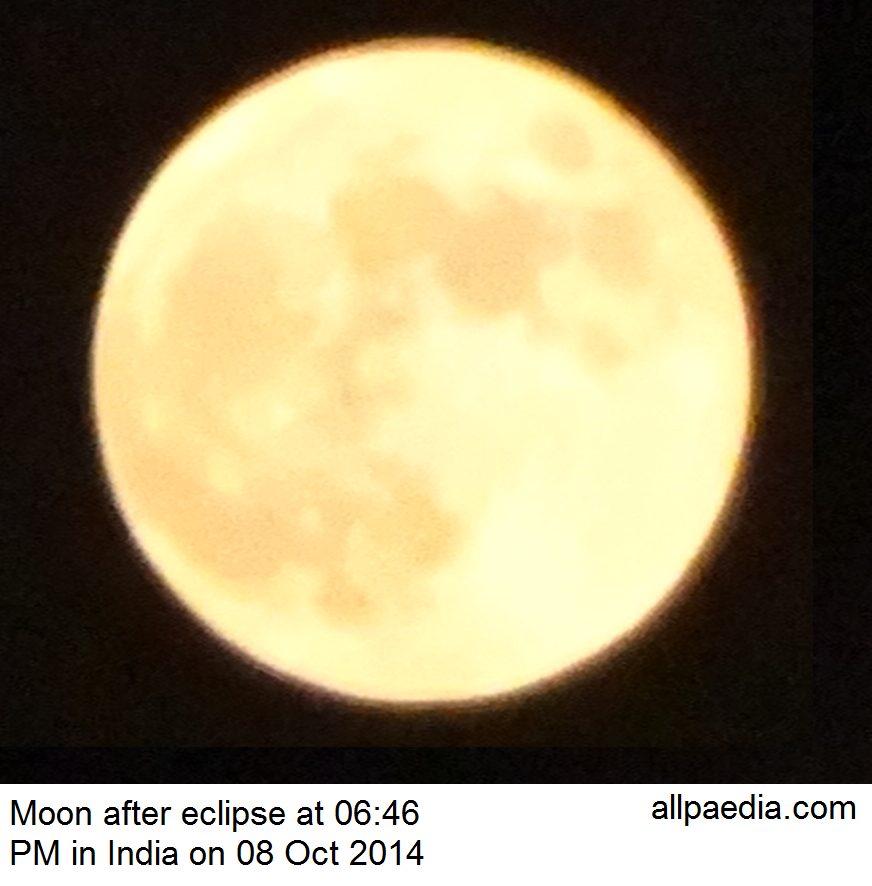 This type of lunar eclipse (Blood Moon Eclipse) would not appear before 20 years in future.