Hudhud hitted the coastal areas of Andhra Pradesh
Today, the cyclone Hudhuud hitted the coastal areas of Andhra Pradesh with heavy rains, winds and cyclonic waves.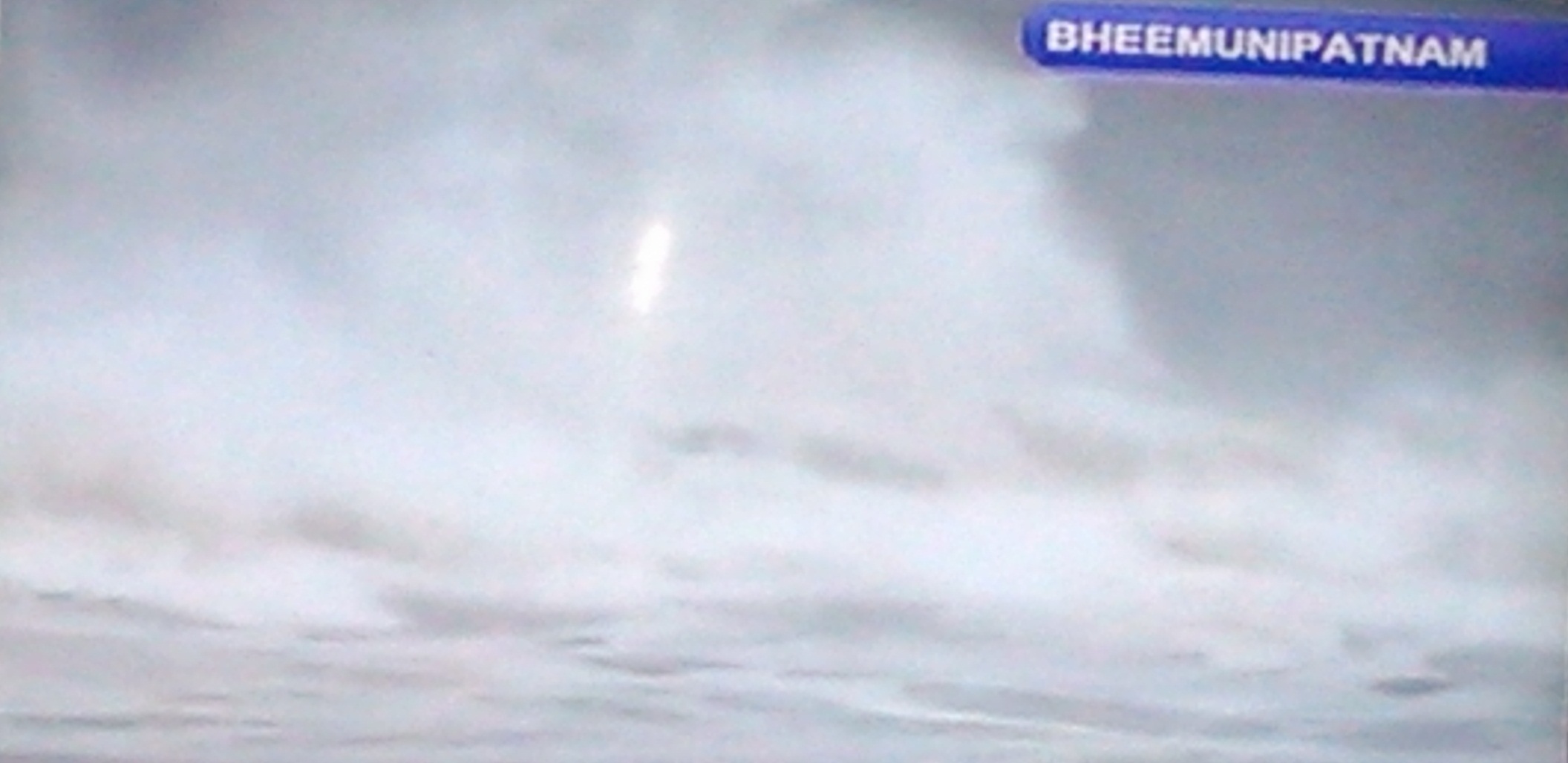 The Hudhud given by Isaerial agency.
The cyclonic winds blowing with 122 - 144 kilometer per hour.
Now 12/10/2014, 12:20 PM the winds are blowing with 170 to 180 kilometer per hour.
Heavy rains in coastal areas in Vishakhapattanam and Shrikakulam. The heavy rains are in whole of the coastal areas of Odisha and Andhra Pradesh.
Coastal areas are facing heavy destruction. Four peoples had been died in Vishakhapattanam and Shrikakulam due to heavy rains and two lakh peoples had been shifted to safe places.
Government agencies are ready to cope the situation. 44 NDRF teams had been deployed for relief and Army and Air Force has been aletrted to cope with situation.
Electricity has been switched in the affected areas and neibouring areas.
The public activities has been severly affected.
Several railway services had been suspended.
Prime Minister Mr. Naredra Modi and Home Minister Mr. Rajnath Singh are continuously in touch with the Chief Ministers of Andrhra Pradesh and Odisha. The prime Minister has also called high level committee.
The helpline numbers has been started
New Delhi 011-23093563, 23093566
Odisha 1948
Andhra Pradesh 1949
The Railways has started the helpline with folowing numbers
011 233 342 954
011 233 341 072
011 233 341 074
The cyclone may remain for 2 hours. It is difficult to estimate the loss done by cyclone. The affected areas has been desolated already. There might be minimal losses or destruction due to good relief preparations.
There is a huge loss to the plantation, buildings and roads etc.
Recents pictures of cyclonic Hud Hud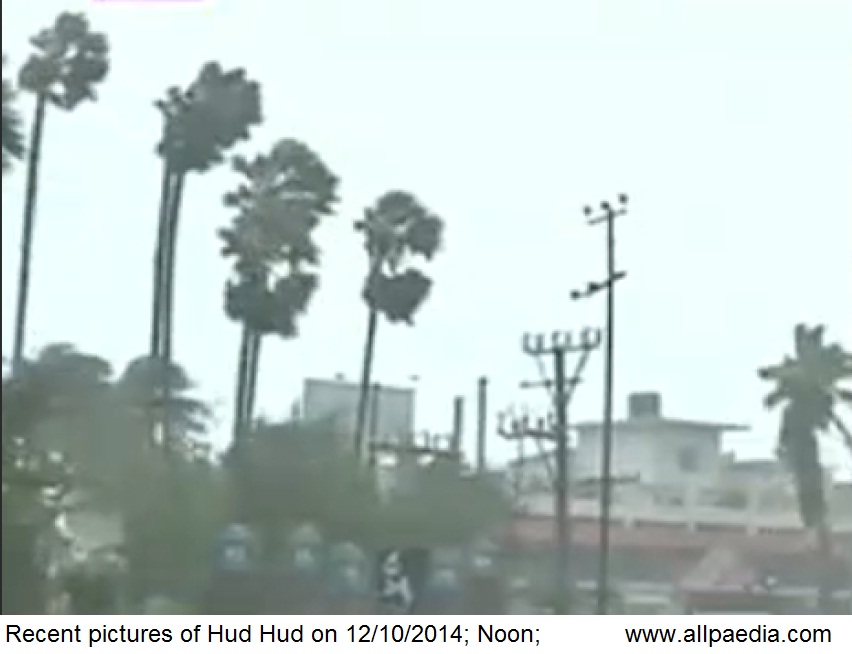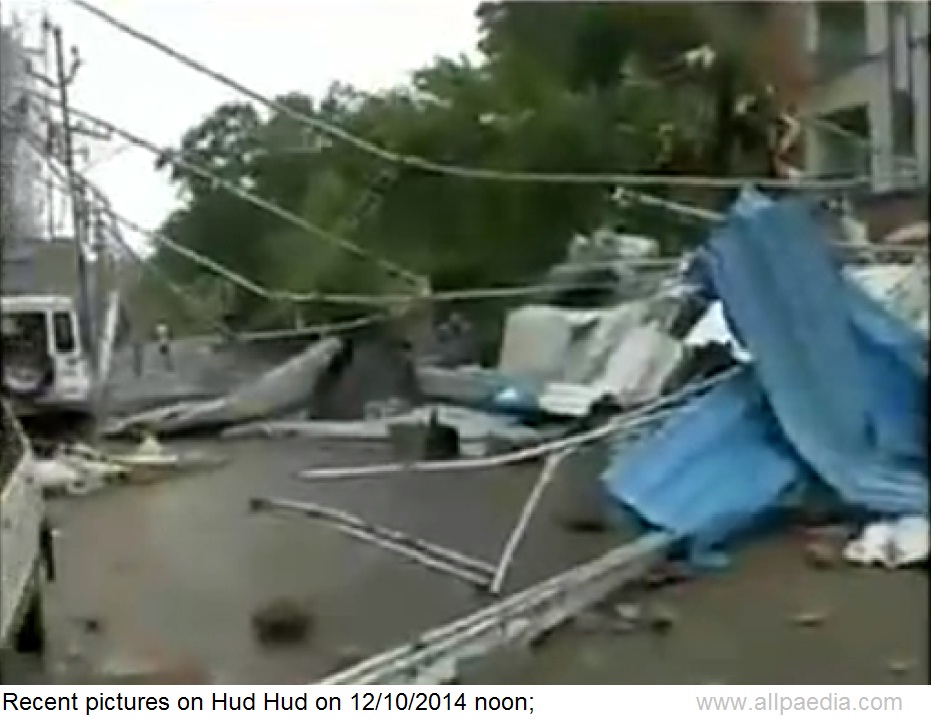 Now at 01:00 PM the wind velocity has been reached to 195 kmph.