Earth Day
Earth Day is celebrated every year on April 22nd to demonstrate support for environmental protection. The first Earth Day was celebrated on April 22nd, 1970. Since then, every year, this day is celebrated with a particular theme. This year 2018, we are celebrating it with the "End Plastic Countdown to April 22". As we all know that littering our beaches and landscapes to clogging our waste streams and landfills, the exponential growth of plastics is now threatening the survival of our planet.
Since the invention of plastic 1907, it became omnipresent in our daily lives. It's not only dangerous to our earth but also to our health as it causes chromosomal and reproductive system abnormalities, impaired brain and neurological functions, cancer, cardiovascular system damage, adult-onset diabetes, early puberty, obesity and resistance to chemotherapy.
The polybags made of plastic are not only injurious to human health but littered polybags full of waste eatable material is much more dangerous to our stray animals particularly "our holy cow" causing untimely death due to ingestion.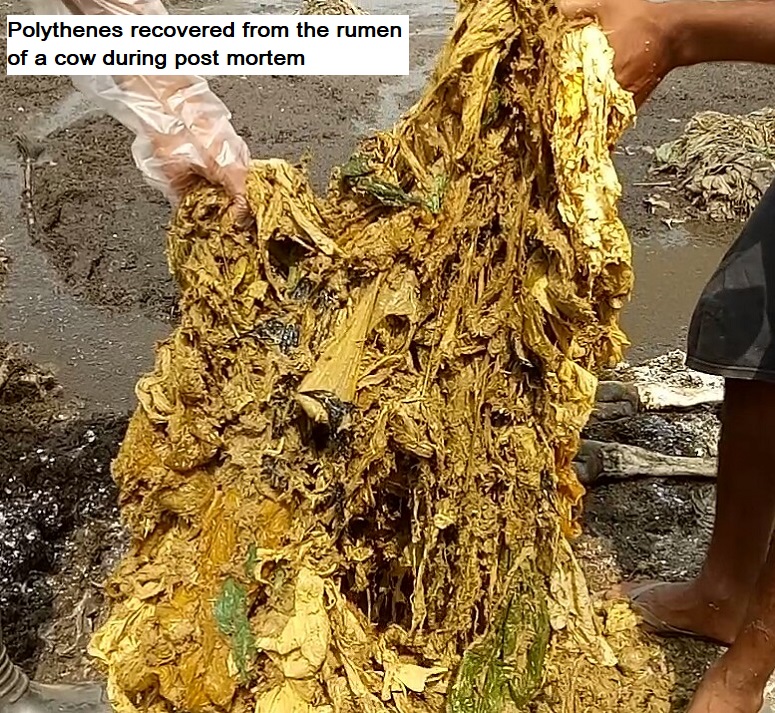 Keeping this in view, we should promise not to litter our planet with any type of waste material particularly the plastics. Therefore,·
* Reduce the use of plastics,
* Refuse to take the plastics,
* Reuse the plastics,
* Recycle the plastics,
* Remove the plastics from your lives.
By - Avdisha, IX, World Wisdom School, Kurukshetra – Haryana (India)